DIGITNOW Bluetooth Walkman Cassette Player Bluetooth Transfer Personal Cassette, 3.5mm Headphone Jack and Earphones Included
Quick Code: 1000050





Summary: DIGITNOW Bluetooth Walkman Cassette Player Bluetooth Transfer Personal Cassette, 3.5mm Headphone Jack and Earphones Included
---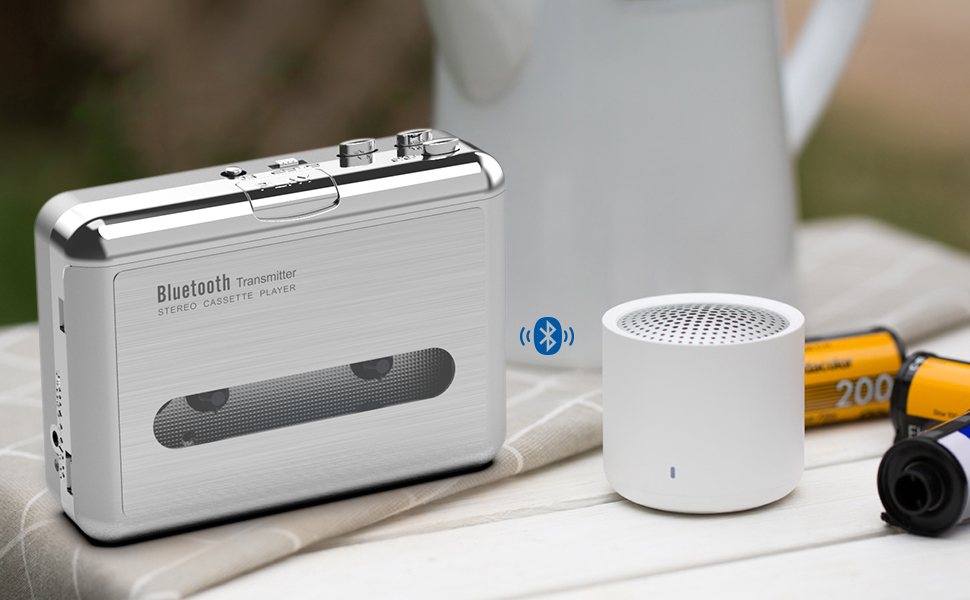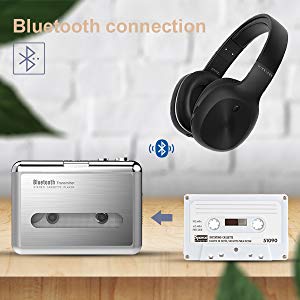 The personal cassette player looks the part with its retro silver casing and comes complete with earphones for your private listening. And the 3.5mm Headphone socket allows you to plug in your own headphones for a fuller sound if you prefer. With bluetooth function, can transmit the music to other bluetooth receivers and let everyone enjoy those retro cassette sounds.
Bluetooth function:you can transmit the music to other bluetooth speaker or bluetooth earphone.
This retro-style bluetooth music player allows you to return to the old days and relive your good memories past.
The cassette player comes with 3.5mm earphone jack , you can play and listen privately through the supplied normal earphone. Of course you can also use your new personal headphones to enjoy your high quality music.

Power: powered by 2 AA batteries or DC power adapter.

AA Batteries (Not Included).

DC Power Adapter(Not Included).

The personal audio walkman cassette player is very portable and lightweight, you can carry it to anywhere you want to go.

Box contents:

1 x Cassette Player,

1 x USB cable,

1 x Earphone,

1 x User Manual
0000081672
0 reviews for this product.