Massage Gun for Athletes,Cotsoco Professional Deep Tissue Massage Gun for Pain Relief Super Quiet Electric Massager with 10 Massage Heads and 30 Speeds Muscle Vibration Massager
Quick Code: 1000194





Summary: Massage Gun for Athletes,Cotsoco Professional Deep Tissue Massage Gun for Pain Relief Super Quiet Electric Massager with 10 Massage Heads and 30 Speeds Muscle Vibration Massager
---
---
Product Description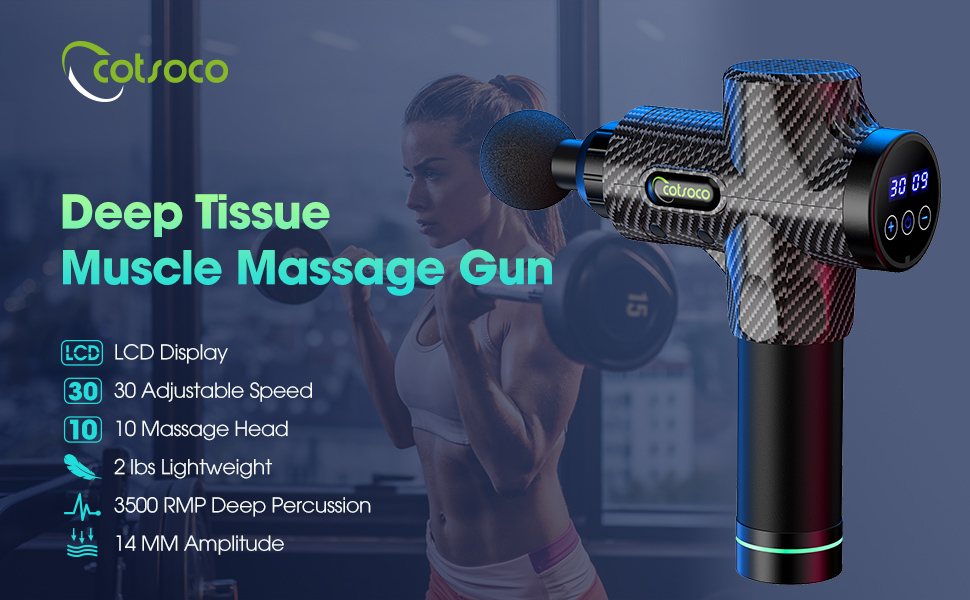 Cotsoco Professional Deep Tissue Massager for Full Body Massage
It is not always ideal to spend time and money to ask a masseur for massage. The massager has become one of the essential items for modern urbanites to relax and maintain their health. Therefore, Cotsoco allows you to easily enjoy the benefits of professional-quality massage in the comfort of your home.
With dozens of functions, unique design styles and quality advantages, you can easily find the best massage products that meet your needs. It is very suitable for those who are tired from work, busy with housework and sore body, who need to recover after exercise and fitness. We will definitely be able to prepare something for everyone.


3500 RPM Maximum Speed and 30 Speed Levels Available

With hitting speeds of up to 3,500 per minute, you can really feel like your muscles are being treated with a professional massage. The intensity of the massage is adjustable. There are 30 speeds available that allow you to vary pressure and speed to suit your conditions.

Up to 14MM Amplitude

Different from the ordinary 10 mm amplitude massage gun on the market, our deep tissue massage gun has an amplitude of 14 mm, allowing the percussion to penetrate deep into the deep tissue.

Anti-slip Hand Grip with a User-friendly and Easily Handheld Design

The design of the texture on the handle is high friction so it's anti-slip. The user-friendly handheld and portable design is easy to carry and provides a better grip.
Excellent Heat Dissipation

Cotsoco deep tissue massage gun has excellent heat dissipation, which can effectively reduce the damage to the machine, extend the use time, and reduce the probability of product failure.

Intelligent Timing Protection

After 10 minutes of continuous use, the percussion massager will automatically stop running to provide intimate protection for your health, and it can also effectively protect the battery life.

Low Noise

With brushless motor and quiet sliding noise reduction technology, which bring high performance but low noise experience.You can use it at home, gym, office.
Storing all things in Well Made Carrying case, it is convenient to carry and keep track of everything.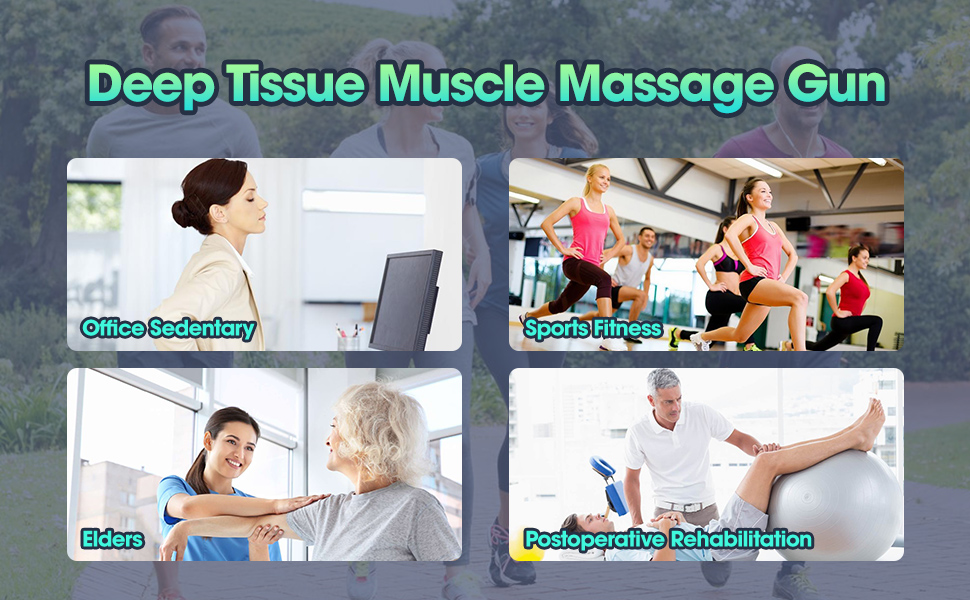 The massager is good for your daily muscle relief at home or at the gym.

000001891
0 reviews for this product.