DIGITNOW High Fidelity Belt Drive Turntable, Vinyl Record Player with Magnetic Cartridge, Convert Vinyl to Digital, Variable Pitch Control &Anti-Skate Control
Quick Code: 1000192





Summary: DIGITNOW High Fidelity Belt Drive Turntable, Vinyl Record Player with Magnetic Cartridge, Convert Vinyl to Digital, Variable Pitch Control &Anti-Skate Control
---
Fully manual operation featuring adjustable dynamic anti-skate control, variable pitch control with quartz speed lock

Balanced S-shaped tonearm with hydraulically damped lift control and lockable rest

Heavy and stable aluminum turntable platter with speed indicator and spotlight, super stylus Cartridge MM Type Audio Technica AT-3600L, provide the high-fidelity audio of vinyl experience

Vinyl to mp3 recording, USB Port for PC Link supports Convert turntable to MP3s via USB connection to Mac or PC, you can use the free Audacity recording software to record vinyl records directly to digital format in USB

Built in switchable phono pre -amplifier for phono-or line-level output, RCA (R&L) output to other speaker systems
---
Product Description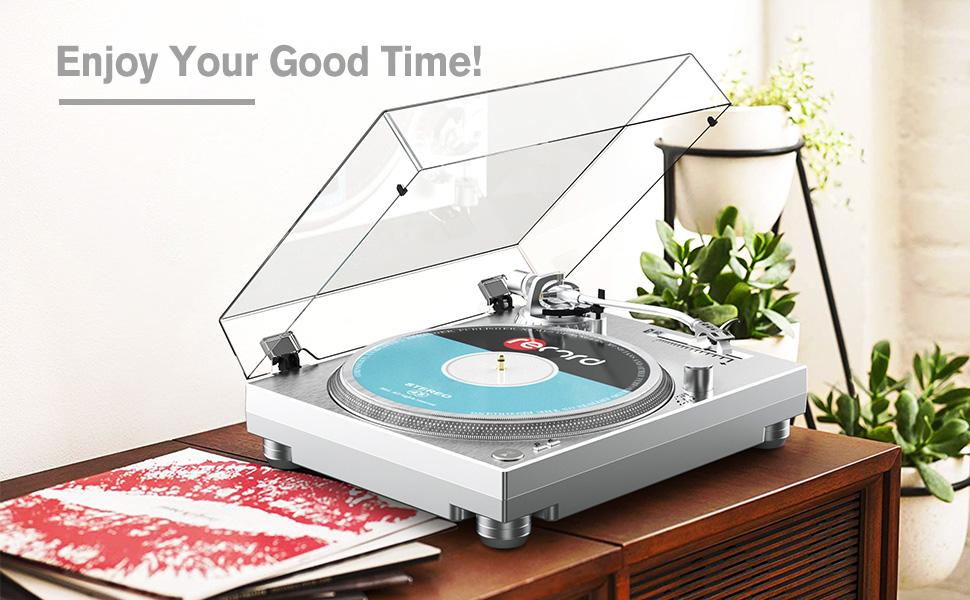 Super quality stylus

Experience true sound with the sturdy stylus. High quality stylus can protect your records from being scratched or avoid needle jump when turntable is working. A Perfect Choice of stylus and Ideal for All Styles of Music Playback

Adjustable Dynamic Anti-Skate Control

Adjustable dynamic anti-skate control, variable pitch control with quartz speed lock, and balanced S-shaped tonearm with hydraulically damped lift control and lockable rest, ensure smooth stylus movement out of skipping to keep clarity on musical peaks and avoid distortion.

Variable Pitch Control

Variable pitch control with quartz speed lock, used to change the playback of the playing trace.
Spotlighting Feature

This analog-usb turntable supports 33 RPM, 45 RPM playing speed let you enjoy all of your vinyl records, it can release the light onto the turntable.

High Quality Audio

Built in switchable phono pre -amplifier for phono-or line-level output. you also can connected external via RCA cable if needed.

Speeds selectable Record Player

DIGITNOW Vinyl Record Player, 2 Speeds(33 and 45RPM) Analog & USB Turntable, Convert Vinyl to Digital, press these buttons to select the platter's rotation according to your speed indicated on the record of 33, 45 revolutions per minute.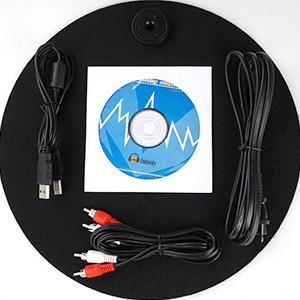 Package Accessories
This record player with removable protective dust cover and Multiple functions. It can bring you music enjoyment but also decorate your room to create a pleasant and relaxing surrounding feel!
It comes with these accessories:
1 x Turntable, 1 x platter and its belt, 1 x Felt mat, 1 x Power cord, 1 x USB connection cable, 1 x RCA audio cable, 1 x Manual, 1 x Counterweight, 1 x Audacity Software Disc, 1 x Turntable Cartridge, 1 x 45 adapter
000008070
0 reviews for this product.